Making choices can be difficult. That's especially true when selecting the right content management system (CMS). It's hard to know what's right for your business. 
Such is the dilemma over whether to go with WordPress vs. Wix vs. Squarespace. 
The good news is you're not alone. We're here to help! If you're a brand new business (or an old one) looking to select your CMS provider, stick around! 
We're comparing the top three choices for most small businesses. Let us help you put the great website debate to rest.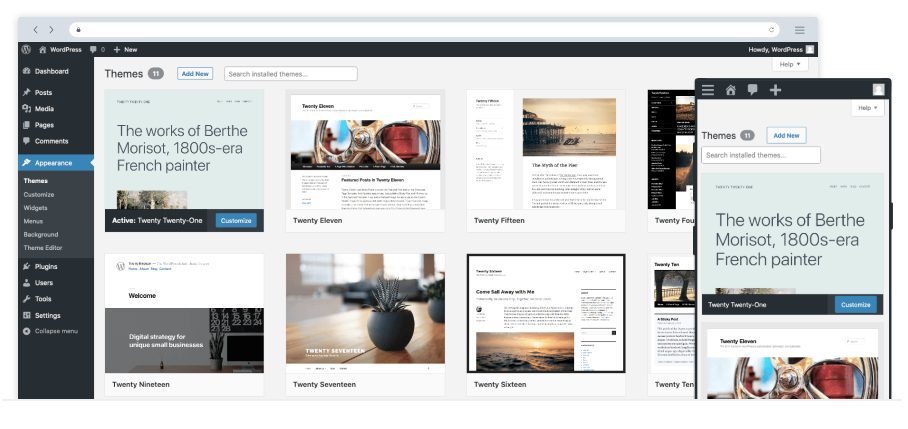 Sizing Up WordPress
WordPress is the most popular choice of all content management systems. In fact, 41% of websites get built with WordPress. 
It's a powerful content management system that's great for serious business owners. If you're looking for a CMS that can grow with your business, it's hard to compete with WordPress. 
Pros of WordPress: 
Tons of Themes and well-suited for custom-built websites

55,000 plugins to help maximize your online presence

Responsive design options for desktop, laptop, tablets, or smartphones

No limits to what you can do
Cons of WordPress:
Not a "hosted" site builder

No customer support, but plenty of forums

The platform can be challenging for new users
The Verdict: WordPress is the perfect solution for brands looking for a professional site that can grow with their business. Hiring someone to take the reins for web design can make your vision a reality. That's why It's the tool the pros use.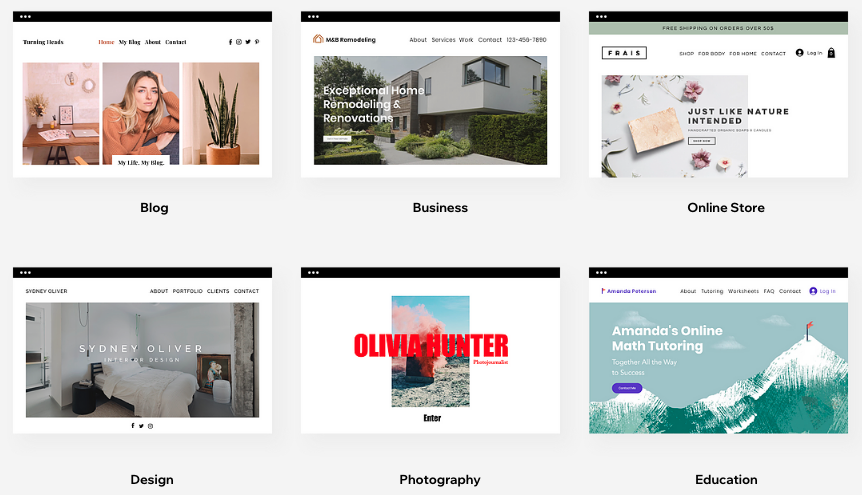 Weighing in on Wix
If you're looking for a DIY experience with drag-and-drop site-building features, Wix is a powerful content management system. 
Its max appeal comes from its pre-made themes with easy-to-use drop-and-drag features. You can make a site in minutes with their intuitive tools. It makes an excellent site for those looking for a site for a hobby or portfolio. 
Pros of Wix: 
Easy-to-use site builder and modern-looking designs

Pre-made sites or artificial intelligence tools can create pre-made templates for your site in minutes.

A "hosted" site builder

Good customer support
Cons of Wix: 
Adding extras like a blog, scheduler, or e-commerce store slows site loading times.

Not suitable for scaling your business

Poor reputation when it comes to search engine optimization (SEO)

The Verdict: Wix is a great site builder for portfolio or hobbyists but doesn't offer much in growing with the CMS. You can't create a custom site built to your specifications. Another issue is that you cannot take the site with you if you leave for another CMS as your business grows. 

Zeroing in on Squarespace
Squarespace is a site builder that's easy to use. It has templates with drag-and-drop features like Wix. Additionally, Squarespace offers marketing and e-commerce features without slowing the site down.
Squarespace offers beautiful and elegant themes. That said, it doesn't provide much in the way of customization. You can't build a website from scratch. It doesn't offer plugins like WordPress, which makes it challenging to use this site builder for scaling your business.  
Pros of Squarespace: 
Easy to use with beautiful designs

Offers plug and play features 

Ability to add marketing features and e-commerce to your site without slowing it down

A "hosted" site builder
Cons of Squarespace: 
No options to add plugins 

Not suitable for scaling a business

Not ideal for search engine optimization (SEO)

The Verdict: Squarespace is an excellent tool for people looking to use their site for email campaigns or coaching businesses. However, it doesn't offer much customization. Additionally, you can't do much to address SEO, which is a bummer. 

The Winner Is WordPress! 
WordPress is the obvious choice if your goal is to build a site that can grow with you. It's also the only CMS that allows you to create a custom-made site tailored to your specific vision. Its only drawback is that it is a bit hard for beginners to use. 
Are you looking for a custom-made website? We can help! 
Contact us today and learn about how we can help you build a custom WordPress site with all the bells and whistles.