It's no longer advisable for small businesses to use manual processes in this day and age. Not only does this create inefficiencies, but manual processes consume time, effort, and resources. As such, savvy business leaders are using automation and software to digitize and enhance activities. Several off-the-shelf software has been developed to automate repetitive tasks and help businesses get more work done in less time. However, the efficiency of these kinds of software in meeting business needs was short-lived, as unique problems began to arise for companies requiring tailor-made solutions rather than generic ones. This need led to the increased interest and development of custom software for small businesses. Custom software was developed to be more effective and secure and to increase the overall productivity of businesses.
What is Custom Software?
Custom Software are tailor-made solutions developed to fix a unique problem for businesses. Custom software development involves designing, building, deploying, and maintaining said software solutions. Previously, large corporations alone had the budget and resources to acquire custom software. But recent technological advancement has made it affordable to small business owners. It is easier now to get highly skilled software developers to build custom software for your business than ever. These developers can help you develop intuitive and easy-to-use software that's perfectly suited and customized to your business needs. Listed below are the top reasons why small businesses need custom software.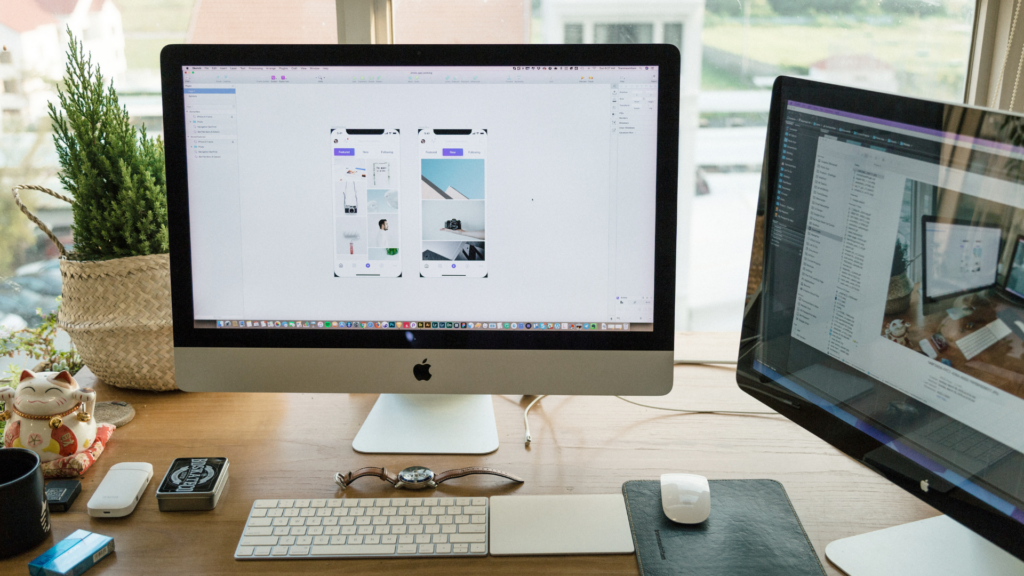 Benefits of custom software for small businesses 
Incorporating custom software into business processes can enhance the overall productivity of the business and position it for unlimited growth by improving the following:
Productivity
Custom software is built to fit your unique business needs. Every pain point in the business is considered when developing the solution. Since custom software is made exclusively for your business, employees can confidently navigate through the solution and perform their tasks without having to sift through unrelated features that are common in off-the-shelf software.
Scalability
Small businesses with custom software can scale much more quickly than those that use off-the-shelf software. It comes with maintenance and flexibility to grow alongside the business. Such software is built to maximize the full potential of existing systems and to accommodate business growth and changes over time. It offers little restrictions to growth and incorporates the latest features. These features enhance business processes and in turn offer scalability.
Seamless and Streamlined Integration
Companies that use multiple software across departments may find it difficult to consolidate their data and reports. That's because every software platform is built using different architectures, algorithms, programming code, and frameworks. This leads to compatibility and integration glitches and productive time wasted. Custom software eliminates these issues by integrating all of the processes and existing systems into one major software program. It can improve the functionality of existing tools and can be built to accommodate the skill level of end-users and business owners.
Time and Cost-Effective
Time and cost-effectiveness are major benefits of incorporating custom software in small business processes. Operational cost and unproductive use of time can be reduced to their barest minimum by automating most tasks. More tasks are completed in lesser time with more accuracy and efficiency. Higher priority is then given to task which requires human intervention. Custom software eliminates payment for features not required by your business. Such payments include the annual or upfront licensing costs, staff training, charges for additional users, etc. Although custom software development can sometimes be more expensive than its off-the-shelf counterpart, the long-term benefit makes the investment worthwhile since it becomes a proprietary asset and a time saver.
Security
Data protection is of utmost importance to small businesses and large corporations alike. Stopping hackers from getting classified information about your business and the personal data of clients is important. Such security isn't assured with commercial off-the-shelf software but custom software can be built with a security-first mindset. Each software is developed from scratch exclusively for your business and is given an extra layer of security through special security codes and encryption guaranteed to keep your data safe and secure.
Prompt Reporting
Report writing is a time-consuming task and custom software can help streamline the process by collating and analyzing data faster. It eliminates employees having to manually collect data from different sources and make sense of them. It also eliminates the prolonged search for previous reports needed to make data-driven decisions. Custom software can give you a summarized report on-demand at regular intervals.
Better Communication and Collaboration
Custom software can boost collaboration among team members. It can also streamline communication by providing a platform for easy exchange of information and transfer of documents from one department to another. This alone can improve the team's output and boost business performance in the long run.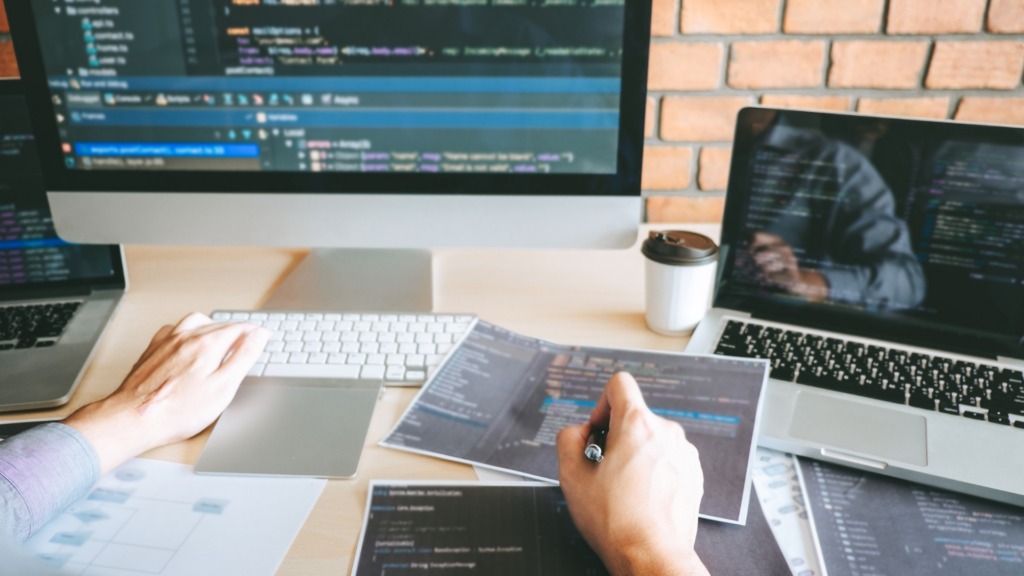 Competitive Advantage Over Others
To have an edge over other players in your industry, it's important to stay ahead. A competitive advantage is anything that helps to serve customers better than others, increase ROI, attract organic leads, or increase productivity. Custom software is one of the ways to stay ahead and positioned your business to dominate the marketplace.
Other advantages of custom software are:
Custom software helps your business adapt easily while giving you full control over changes you desire or as required by the market trends. This isn't obtainable in off-the-shelf software.
Access to developers for prompt support and quick changes as soon as required and as often as possible. Moving in the direction of the market and moving quickly to follow the trend increases the business' competitive advantage.
Custom software can improve how the staff works and feel about the business. With automation and seamless workflow, employees' time can be better used and there is reduced work-related stress or fatigue. Ultimately, this helps to retain the business' best brains and attract new ones. With more qualified hands on deck, you can go further faster.
Personalization
Small business software developers can help build a personalized look and feel to custom software that fits seamlessly into your brand and identity. This will be tailored to be unique and can't be found elsewhere. For example, Laravel developers are trained to use the Laravel framework to build and maintain innovative and functional software that elevates user experience. These developers ensure the software is easy to use and includes the features you need.
Increased Reliability
Custom small business software is more reliable than ready-made software. Off-the-shelf software providers can switch their line of business without prior notice. Prices can increase at will and without warning. Worst still, they can declare bankruptcy or stop updating the software altogether. A successful business shouldn't be run at the mercy of another business owner. Custom software for small businesses eliminates headaches and heart pains that come with ready-made software.
Efficient Remote Work
Since the pandemic in 2020, businesses are creating more ways to work remotely. Custom software can help improve the team's efficiency while working remotely. Custom software can be built to allow for secure access by a remote workforce which is impossible in much off-the-shelf software. A mobile app might be integrated into the system to make for seamless remote work among teammates.
Moving forward with Custom Software
Whatever the need might be, it's key that your business (even at this stage) utilizes the best software that can better manage your unique operational needs. We've discussed the benefits of custom software, from improved productivity, security, and even collaborative efforts, though we've yet to expound on the requirements to create your own suite of software that best encapsulates the different nuances that your work generates. Creating these on your own or with a few acquaintances is definitely an option, but without expertise in engineering and software management, you're likely to run into integration errors and possible duplications of effort. As such, we suggest reaching out to software consultants like CrucianPoint to best guide you through custom software development and provide support when needed.