Social media platforms are a mystery for many Virgin Islands businesses. But the reality is, many companies have difficulty choosing a strategy to reach their target market. 
For this reason, many of them use what we call the Pokemon approach and try to "catch 'em all!" That's not only the wrong strategy, but also very time-consuming and labor-intensive. 
Often, a tailored approach based on your target market drives better results. And that's why CrucianPoint helps Virgin Islands businesses build tailored social media marketing campaigns. 
So if you've been wondering how to pick the best social media platform for your business, stick around. 
We're diving into the best social platforms for your Virgin Islands businesses.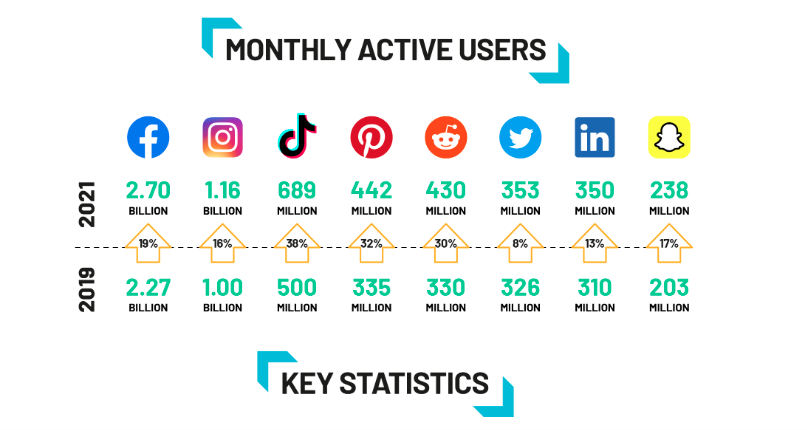 Facebook

Facebook is still the king of social media platforms. Facebook has 2 billion monthly active users, most of which visit the site daily and about 30,000 active users in the Virgin Islands.
The average user spends ten minutes a day on the app. Not only that, but six out of every ten social media users are on Facebook. Right now, there are over 80 million business pages on Facebook alone. 

While that might sound scary, it also shows that Facebook is working for businesses. Finding ways to reach your target audience on this platform can transform your sales. 
Beyond reaching customers, it's a social media platform designed for conversions. By using Facebook's advertising tools you can target customers for better leads and sales. 
Additionally, Facebook has integrations for eCommerce. Depending on your business, this can be HUGE for added revenue. 
Think you could use help with Facebook marketing? Reach out to see how we can help.

Facebook Groups

We've never heard a customer complain about a company offering too much value. That sounds like a silly thing to say, right? 
Well, Facebook groups provide a way for small businesses to add value to customers. How? You have the opportunity to answer questions from customers by commenting in groups. Just by doing this you can start to build a sense of trust.
Facebook groups are intended to communicate among a comparatively lower number of audiences on the same horizon with more personalized reach. Unlike Facebook pages, a user's post does not get tucked away, enhancing more exposure to user-generated posts.
We recommend that you focus first on providing value to your customers. Look at the comments. What are people's biggest pains, and how can you solve them? 
Get this right, and you'll find customer loyalty at the end of the adding value rainbow. 

Instagram

Instagram's 1.16 billion monthly users show their mass appeal. Not only that but also 62% of all users log in daily to the app. In the Virgin Islands, you can clock 16,000 active users on the platform right now.
Like Facebook, Instagram is made for conversions. In fact, 130 million monthly clicks on sponsored posts prove it!

What's great about Instagram is that it integrates with Facebook advertising. You can create a post on Facebook and advertise the same ad on Instagram with no additional time.
While it's a huge platform, it may not be the best for more specialized or complex business niches. That's because many users are in their teens and aren't college-educated. 
If you're looking to reach young professionals under 30, this could be a great platform.

YouTube

It is one of the largest search engines on the planet behind Google. Not only that, video is the most preferred format for media.

This social media platform highly engages YouTube's 2.3 billion monthly users. They use it for entertainment, knowledge, and as a search engine. 
YouTube can be a great place to take old blog content and repurpose it for video. You can add value to your customers and sell them at the same time. 
That must be why 62% of businesses use YouTube to post video content. 
Need more convincing? Think With Google states 90% of people discover new products and services on YouTube.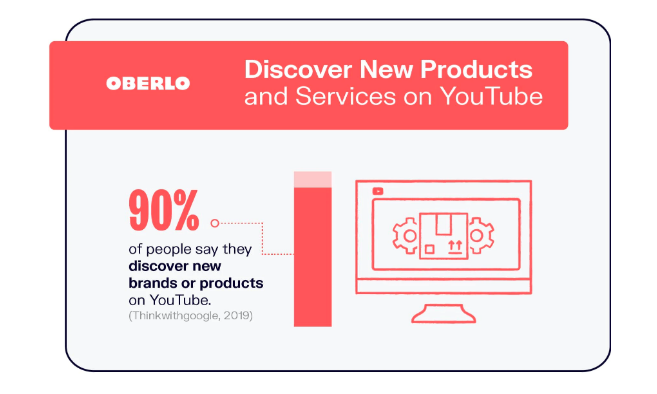 YouTube advertising is a close rival to Facebook Ads for reaching customers. It's terrific for creating leads and product conversions. 
Other Platforms

This blog post concentrates on the best social media platforms for Virgin Islands businesses targeting folks on the island. If you're a Virgin Islands business with global targeting needs, then other platforms such as Twitter, Pinterest, Snapchat, and TikTok may be additional options for you.
We recommend starting, picking, and mastering two to three platforms.
Social Media for Your Virgin Islands Business

We hope this post helps you learn how to pick the best social media platform for your business. Finding the right platform can be challenging and we can help! 
Are you looking for guidance on your social media marketing? We can help personalize the experience. Contact CrucianPoint today!