Making the decision to create a website to market your service is the right step in having a successful business. Sometimes we get wrapped up in font type and color scheme, and overlook more behind the scenes aspects of building and maintaining a website. Here is a crash course on some important factors of building a website!
Domain Name Registration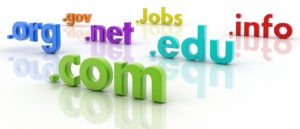 Domain name registration is probably the first step to take when building a website. The domain name is the simplest way for users to find your website online. CrucianPoint's domain name is crucianpoint.com. When you chose a domain name you can register that domain name with various different registrars like GoDaddy or Registrar.com. An annual registration fee ranging from $10-$35 is required by whichever registrar company you choose.
Website Hosting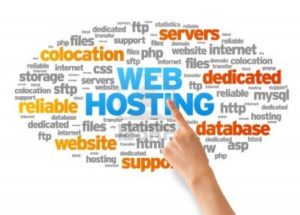 Web hosting is a place where individuals or organizations place their websites. Remember, a website is basically an organization of multiple files. Normally when we talk about  web hosting, it means a company that provides space on a computer (server) to host the files for your website, as well as provide Internet connectivity so that other computers can access the files on your website.
Think of a cellphone. You have a cellphone (website) but need service (hosting) so that people can reach you. Just as AT&T, Sprint, Innovative, and Choice charge a fee for their service, web hosting providers charge a fee. GoDaddy, for example, offers hosting services in addition to Domain Name Registration. CrucianPoint's hosting packages include services that GoDaddy does not include like uptime monitoring, weekly backups, software updates, and minor maintenance.
Website Design & Development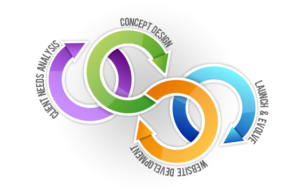 The typical cost of a website is $2,500 to $20,000, depending on complexity. We use open source content management systems, Drupal and WordPress, for the majority of our websites. We have also developed websites from scratch. It all depends on the website that is needed by our clients. Web design speaks more to the front end of a website, the client end. Fonts, color scheme, content organization, and usability are all part of the designing process. Designing a website encompasses many different skills and disciplines. Our team includes graphic designers, software developers, content writers, and a solutions manager experienced in interface design, authoring, user experience design, and search engine optimization.
Website Maintenance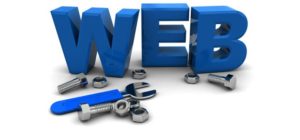 Website maintenance is an activity designed to keep a website running smoothly. It may be done on a regular basis, or scheduled as needed. Once a website is up and running, it requires regular updates and maintenance. There are regular security updates as well as feature updates that websites require to operate efficiently. In addition, changes to the website once it has been launched and adding/removing content is all part of regular maintenance. Unlike other businesses that have tangible products to sell or rent, our product is the time we dedicate to making sure our customers have working websites and great marketing.