Viewing posts from: August 2013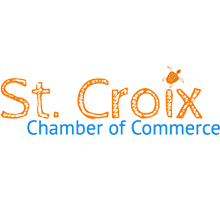 St. Croix Chamber of Commerce held the Business for Breakfast: Digital Media event on August 8, 2013. St. Croix Chamber of Commerce works to improve and expand the private sector on the big island of St. Croix in the US Virgin Islands. CrucianPoint's, Solutions Manager, Shomari Moorehead was invited to present at the Business for Breakfast event held at The Palms at Pelican Cove. Mr. Moorehead conducted a seminar on digital media marketing, informing attendees about new tools they can use to expose and grow their businesses. This event was open to both members and non-members of St. Croix Chamber of Commerce.
In his presentation, Mr. Moorehead educated guests about employing different digital media strategies to boost their online business presence. He spoke about how to target different audience with social media campaigns and email marketing. Mr. Moorehead also touched on the importance of having a responsive user-friendly website that provides the ease of use that visitors react well to. Search engine optimization and website analytics were also discussed in regards to having a successful website. The event was a success, leaving guests armed with valuable information to improve their online business approach.